Native Order Ahead¶
LOKE Native Order Ahead works by normalising menu and order data through an adapter. This enables the LOKE Moble Apps to serve the menu with a consistent look-and-feel, and provide an experience that is optimised for mobile applications. Because data and methods are normalised, the more unique features of external ordering platforms will not be available to Tidy users.
Native order ahead is available for partners who provide HTTP APIs to access their services. The API must match the documented specification, so unless the API is purpose built it will likely require a HTTP adapter or bridging API. To be suitable for this an order ahead partner must have the following:
A HTTP API that enables retrieving menus and placing orders (pre-existing or purpose built).
The HTTP API or adapter must be able to return an entire menu. Tidy mobile apps download the entire menu in one go to enable a smooth user experience for the customer browsing the menu.

Note: if the existing API cannot return the entire menu in a single call, it is possible for the adapter to map multiple API calls.

Orders must be able to have notes or text attached at the order level.
Orders must be able to have notes or text attached at the product level.
There must be a method to place orders without requiring payment, or being submitted as already paid.

This is because orders will be pre-paid for in the mobile application using the customers mobile wallet inside Tidy (provided by Aston Club).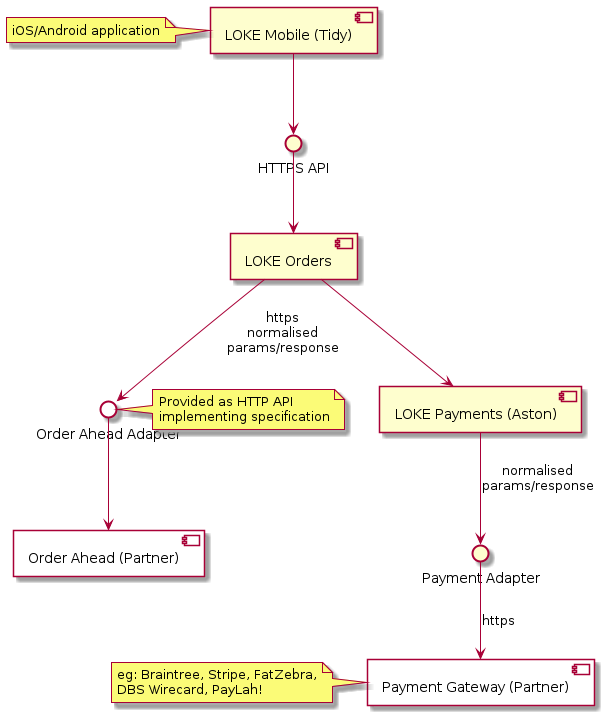 Typical Order Flow¶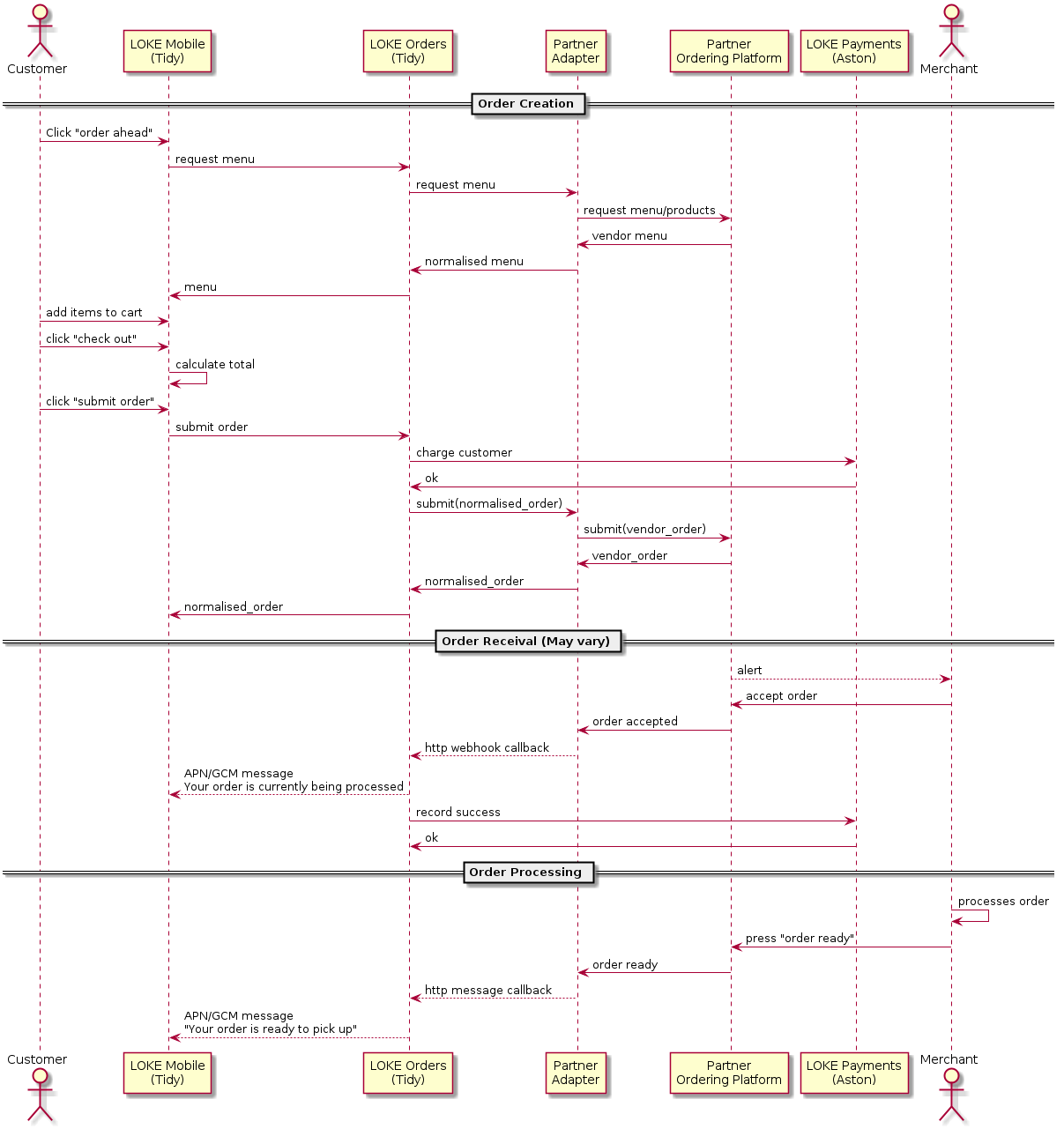 Features Available¶
Customer can browse a 1-level-deep menu organised into categories.
Products can exist in multiple places on the same menu.
Products can have options - ie: "select one from list", eg: "small, medium, large", "medium, hot, extra hot", "select 0 or more", eg: "soy milk", "side of chips", "combo deal", etc. Rules can be defined to specify how many can or must be selected.
Options can have a price modifier associated with them, eg: "+50c" or "-$1.00".
Customers can attach notes or instructions to both an order and a product.
Customer details, including available contact information, will be provided with each submitted order.
Adapter Interface¶